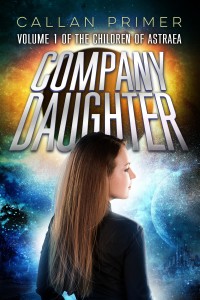 Aleta Dinesen doesn't see the point of hanging around home, not when she can cook a mean paella. But her plan to conquer the universe one meal at a time runs afoul of her overprotective father, commander of a tough mercenary company. And when he puts his foot down, he's got the firepower to back it up.
Undeterred, Aleta escapes the dreadnaught she calls home one step ahead of the gorgeous, highly disapproving Lieutenant Park, the unlucky young officer tasked with hauling her back. But the universe isn't the safe place she thought it was. Stranded in a dangerous mining community, she clings to survival by her fingernails. Only by working with someone she can't stand will she have a chance to escape, proving to everyone that a teenage cook can be the most dangerous force in the universe.
---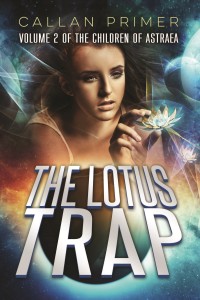 Aleta Dinesen thought she had her future figured out, only to be sucked into the whirlpool of her mother's past.
The mysterious daya, the master illusionists who rule the Goyoti empire, have reached out to claim their wandering clan daughter. Trapped in the terrifying high-stakes politics of the Lotus throne, Aleta will have to re-trace her dead mother's past to find her way back home to the Astraea.

---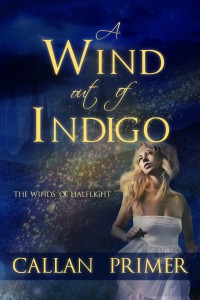 Alice Standish has spent her life wandering the lands of Day, following the king she loved as he fought a long and bitter civil war. But now the war is over and the king married. Alice is ready to settle down, grow roses, and never throw her leg over a horse again.
Her old life won't let her go so easily, though. Kidnapped off the streets,  she's offered a choice: help hunt down a rebel hiding in Night, or be sold into slavery. To win not only her freedom but the freedom of many others, she must take the road again, heading to a land lit only by starlight, luminescent plants, and the gleaming eyes of predators.
The dark lands hold their secrets well. Nothing is what it seems, especially the man behind the rebellion. But Alice won't hold back in her search for the truth; she'll risk both her heart and her head to untangle a plot that reaches back to the Court of Day, unaware that an ancient force is stirring in the darkness. And it is hunting her …
---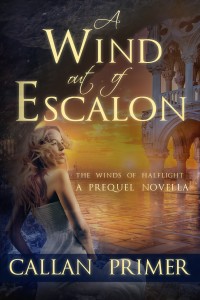 A novella in the Winds of Halflight series.
The lords of Escalon, the fabulous city hidden beneath the Burnt Lands, were connoisseurs, both of art and people. They sent their agents to the lands of Day, Night, and Indigo collecting the beautiful and the talented, whether they were willing or not. But then they "collect" Alice Standish, and their comfortable life may not survive the mistake.

---